What is Kite Compositor?
Kite is a native animation and prototyping design tool for the Mac. It features an intuitive timeline editor, WYSIWYG canvas, and a robust scripting interface. The iOS companion app, Kite Compositor for iOS, allows you to interact with your Kite designs right on your iPhone or iPad.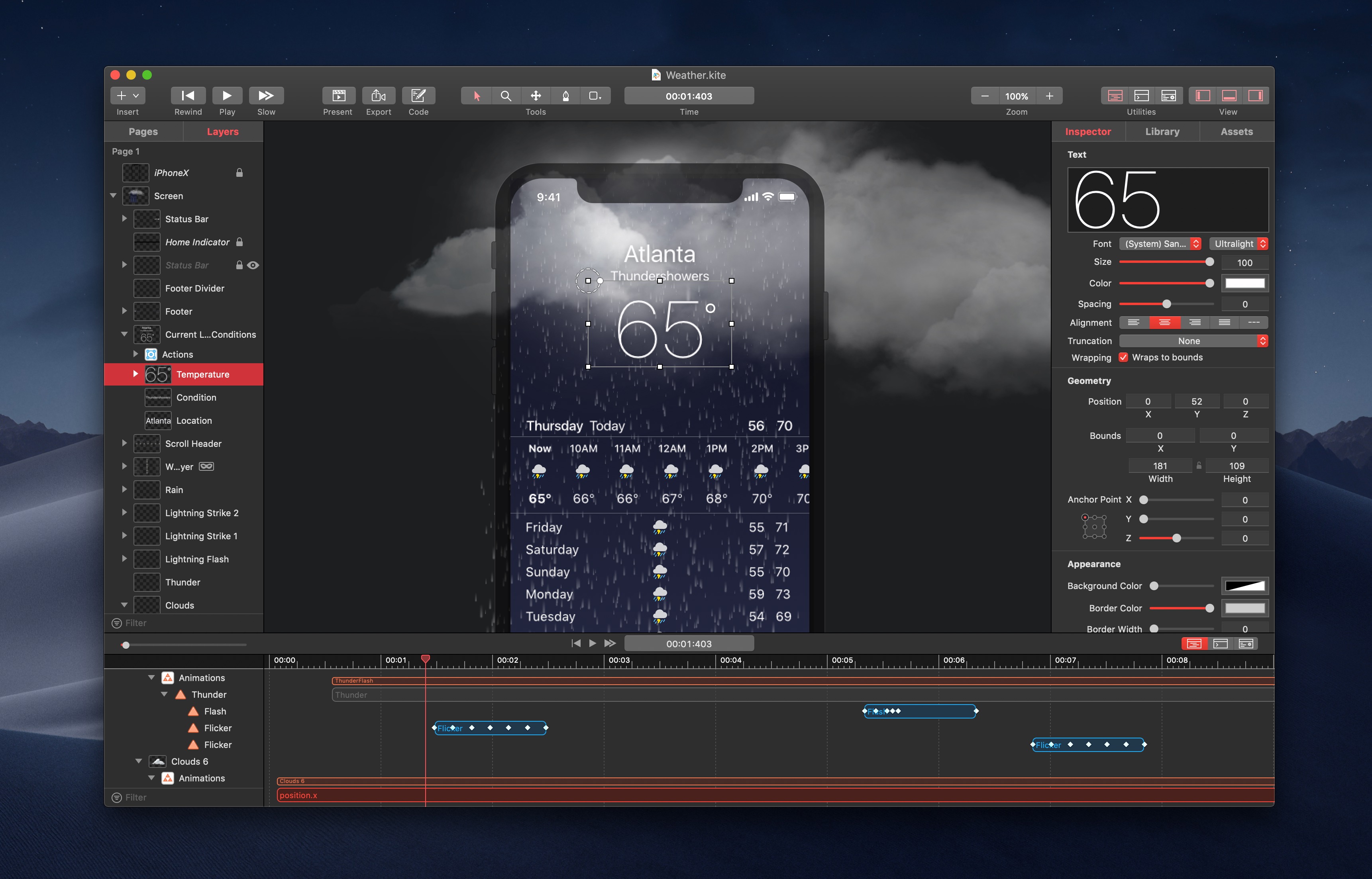 Key Features
Timeline Editor
WYSIWYG Canvas
JavaScript Scripting Environment
Export to native Swift or Objective-C code on iOS or Mac
Interactive Realtime Rendering
Sketch Import
Video export
Companion iOS App
Bezier Motion Path Editing
Component Library
Open File Format
KiteKit Framework for embedding Kite documents in other apps
Demo Video
Embed this video
Additional Media
Kite was developed and designed by Joe Rhodes. Prior to developing Kite, Joe was a software engineer at Apple for a little over 5 years and loved every second of it!