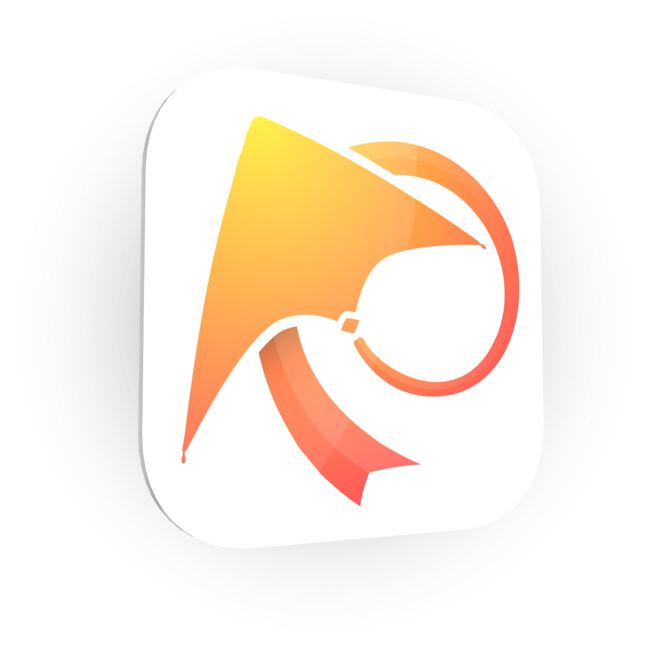 The all-new Kite for iOS 11
A brand-new version of Kite for iOS is now available with deep integration with iOS 11's new Files app. Now you can easily open Kite documents right from iCloud, Dropbox, or other file providers without needing to copy them to the Kite app.
System-wide previews, peek and pop, and other features are just a number of the new improvements waiting for you!
New iOS 11 Files-based UI
A completely redesigned File-based UI browser now provides access to your iCloud, Dropbox, and local Kite documents.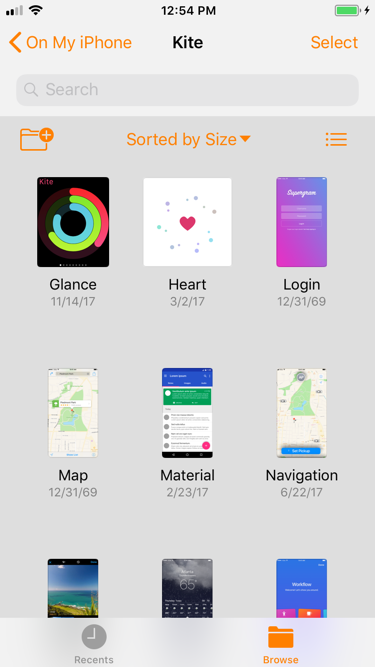 Peek and Pop in Files
Preview and open Kite documents right from within the Files app on iOS 11. With document thumbnails and live animation previews while peeking – it's easier than ever to find and playback your designs.
Kite 1.7.5 for Mac
Kite for Mac is also available with an update that fixes many bugs. Also included is a resizable timing curve editor. A top requested feature!
Changelog Details
New: The timing curve editor can now be resized once it is detached from the timing well.
Bug fix: Choosing an SVG file for a Shape Layer will no longer put the application in a bad state (Thanks Shannon!)
Bug fix: Pressing the spacebar while editing a number in the inspector will no longer block the UI waiting for valid input
Bug fix: Importing images via copy + paste from Illustrator will no longer create blurry-edged results (Thanks David!)
Bug fix: Generating code for a layer's cornerMask in Swift now provides the closing array literal bracket
Bug fix: Copying and pasting Path objects from the Path Well control is now fixed
Bug fix: The color picker popover no longer has a rendering artifact in the color wheel while in popover mode
Bug fix: Fixed events not being delivered to the correct layer when layers were Z ordered manually
Bug fix: Fixed events not being delivered to the correct layer when a layer was scaled to a zero width or height
Bug fix: Finder thumbnails on High Sierra are no longer appear upside down.
Get the Update
To see all of the changes that went into this release, including more bug fixes, be sure to check out the release notes for more details.
To get the update, check the iOS App Store. For Mac, click Kite > Check For Updates... in Kite's main menu.