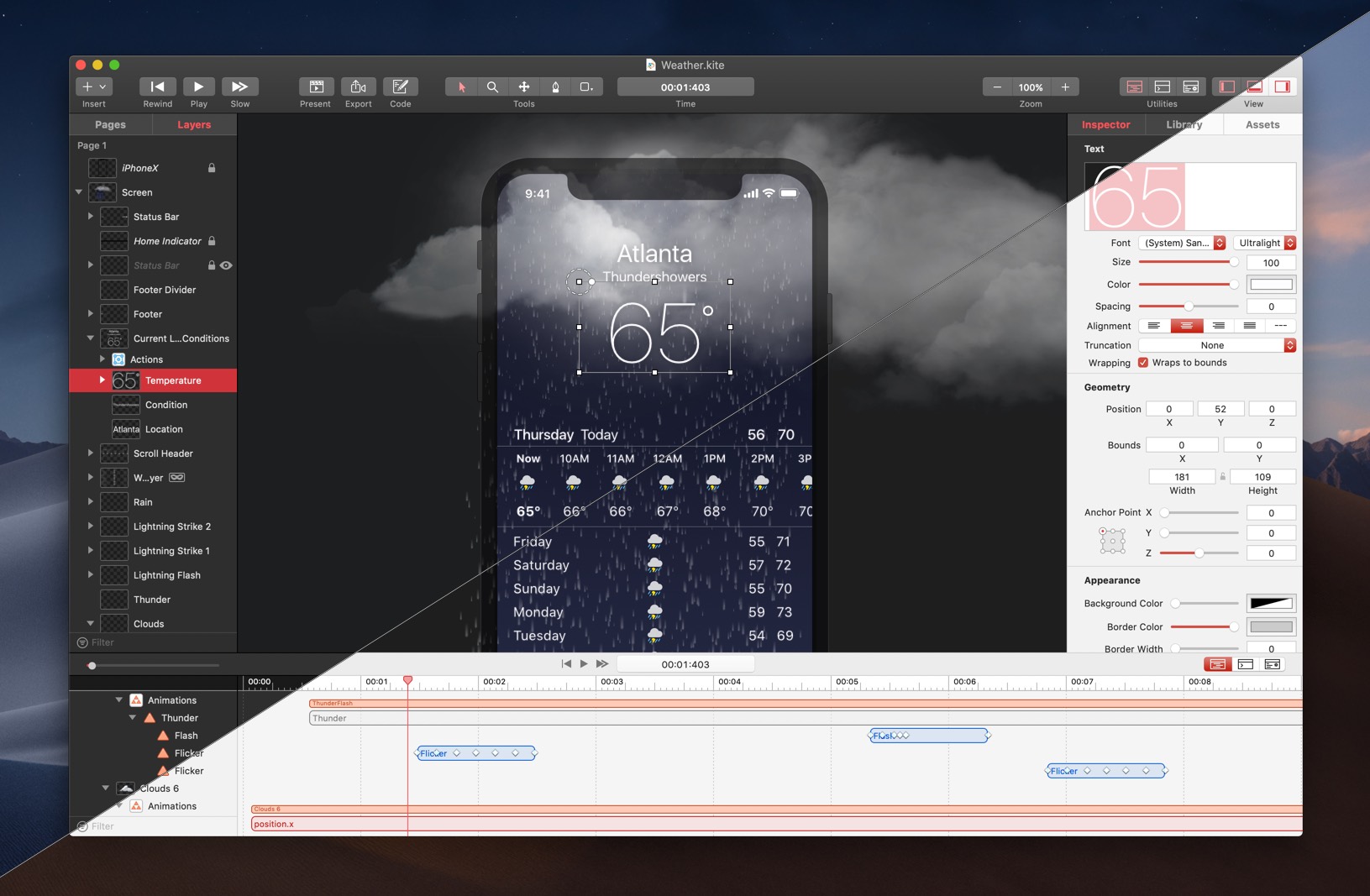 macOS 10.14 Mojave + Dark Mode
With the latest release of macOS Mojave, Kite gets a few new features like Dark Mode, new gradient layer types, and additional rendering options for layers.
Dark Mode
Now you can animate and design in the new hand-crafted dark appearance available while running macOS Mojave in Dark Mode. Give it a try and let us know what you think!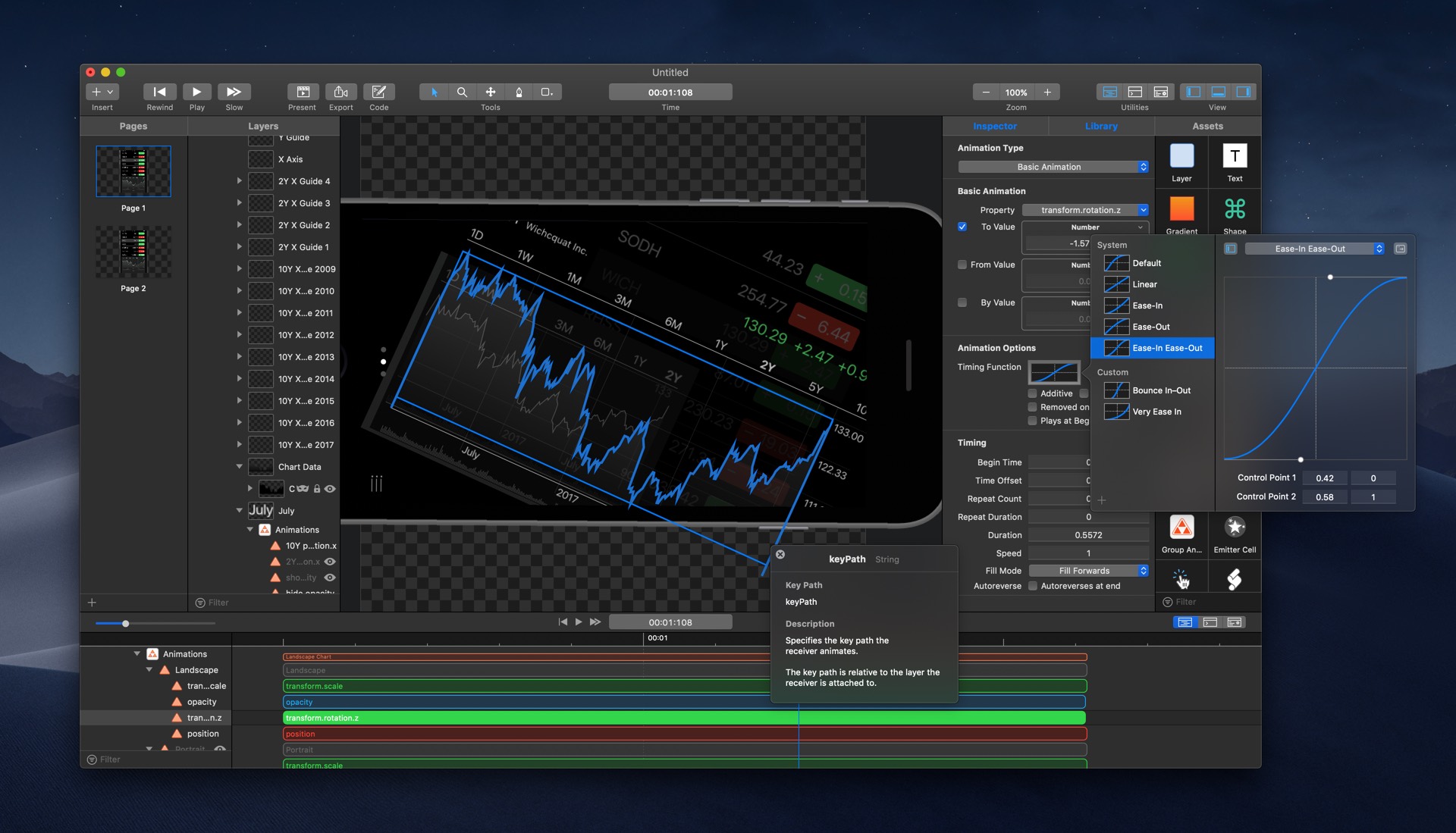 New Gradient Types
Mojave also brings two new gradient layer types, radial and conic, to CAGradientLayer. Using the new type is as simple as switching your Gradient Layer to use the new types. Radial and conic gradients support all of the animatable properties as the existing linear gradient type.
New Rendering Options
To keep in sync with the Core Animation API, Kite now supports two new-to-macOS 10.14 rendering properties on layers. You can find these new options in the rendering inspector.
Changelog Details
New: Kite now supports macOS 10.14 Mojave and Dark Mode
New: You can now specify the type of gradient your Gradient Layer will draw: axial, radial, or conic (10.14 only)
New: Kite now supports two new layer rendering options: allowsGroupOpacity and allowsEdgeAntialiasing
New: New utility pane switching control below the inspector allows you to switch panes without having to navigate to the top toolbar
New: General UI improvements throughout the interface
Bug fix: Fixes a case where importing a symbol layer from Sketch that was missing its master symbol would cause the import to fail.
Bug fix: Fixes a issue where deleting the content image from an Emitter Cell would not remove the image from the cell.
Get the Update
To see all of the changes that went into this release, including more bug fixes, be sure to check out the release notes for more details.
To get the update, check the iOS App Store. For Mac, click Kite ▸ Check For Updates… in Kite's main menu.